Peterson's Bicycle Rentals
Enjoy the Pocono Great Outdoors on a Bike!
Our bicycle rentals are mainly Mt. Bikes and comfort Hybrid Bikes. The customer is responsible for transport of the bicycles to their desired location, be it the trailhead, condo, house, etc. Customer is also responsible for the transport of the bicycles back to the store. The rental period is not 24 hours but for the day rented. Customers can however rent (for example) Tuesday and return Wednesday morning within the 1st 1/2 hour of opening without any additional charge.
A valid credit card is required as a security deposit for bicycles.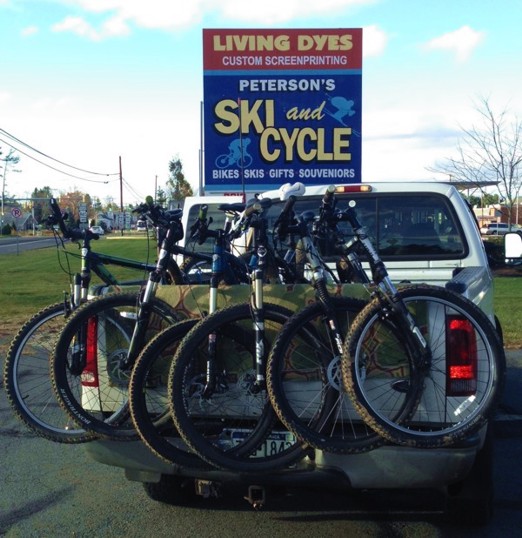 Peterson's Home Page
Bike Rental Prices
Mt Bikes and Hybrids
Pricing is per day, not 24 hours.
1 day
$25 / day
2 days
(in a row)
$20 / day
3 days
(in a row)
$17 / day
5 days
(in a row)
$15 / day
7 days
(1 week)
$85 / week